Christmas: it's the most wonderful time of the year for everyone - including criminals.
For many of us, the Christmas period means being rushed off our feet with an endless list of seasonal priorities as we prepare to take some well-earned time away from the office. But, in this state of festive delirium, it's easy to make light of the importance of robust, thought-out business security - and criminals are aware of this.
Jump To
Office blocks make for easy picking during the festive period as business leaders and their employees take time off work, usually leaving their assets unmanned and vulnerable. In fact, a recent study estimated that a staggering 450 burglaries take place every day in the UK in the weeks either side of Christmas.
In a nutshell, it's absolutely essential that you cover all bases before clocking out for the Christmas break - but what does this look like?
We've got you covered. In this blog we'll take a look at what you need to consider to bolster your security and burglar-proof your business this Christmas.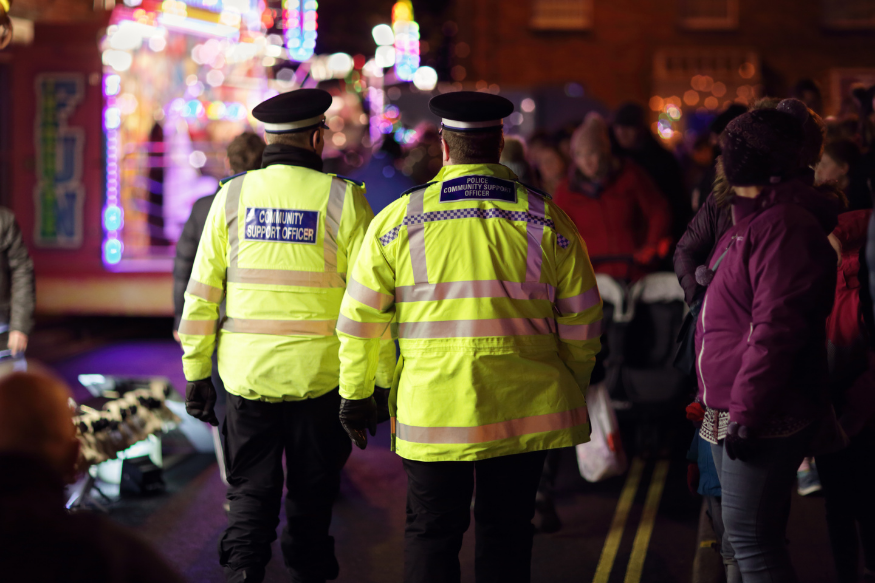 Prime your CCTV
Video surveillance is one of the most popular security offerings for businesses looking to sure-up their security. In fact, there are an estimated 1.85 million watching over the UK, the majority of which are operated by private firms - but simply deploying a CCTV system is only a half-measure rather than a complete security strategy.
As video surveillance technology grows, so does the understanding of this technology amongst criminals - and in a lot of cases, businesses pay the price for getting CCTV wrong.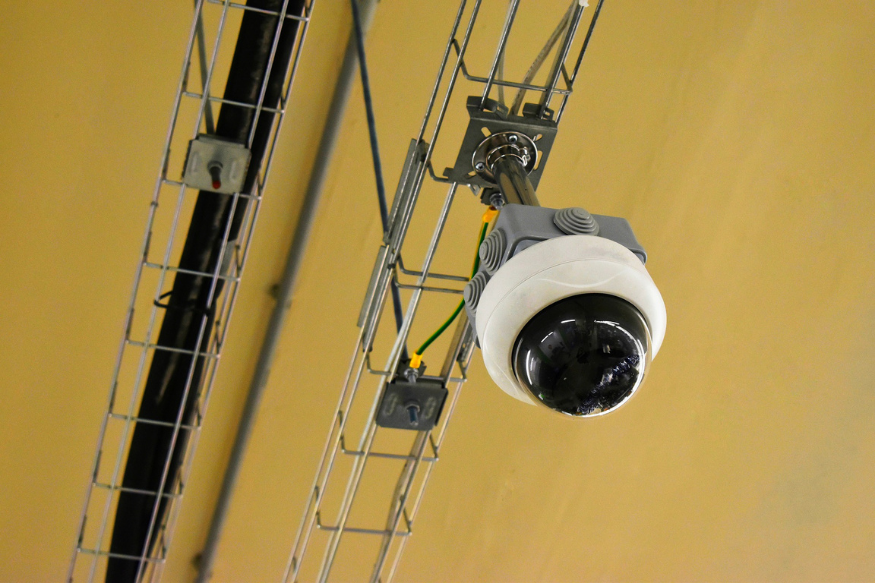 The most common mistake these businesses make is not updating their system in line with modern quality requirements. If not designed or installed correctly, a CCTV system is unlikely to cover all bases, leaving room for blind spots and unmonitored zones. In fact, up to 80% of CCTV footage seized by police is of such poor quality that it's practically worthless in criminal cases.
High definition cameras (HD) are now the industry standard and are designed to record footage in 1080p resolutions as a very minimum. Most new systems are now installed with 4K or UHD resolution cameras offering more pristine, clear-cut video than the traditional analog system - if your cameras aren't meeting these benchmarks, it may be time to upgrade.
Perhaps consider using person and vehicle detection on your CCTV system to proactively notify if someone or something is detected on your CCTV system.
Coupled with a speaker system you could audibly challenge that intruder by saying something like: "oi you in the blue jeans and red top! This is private property, I've called the police".
Before leaving for the Christmas break, ensure you've given yourself enough time to run through the basics and upgrade if necessary:
Check that your CCTV is fully working and can detect trespassing
Enable alerts and push-notifications for the right individual
Enable remote monitoring from your smartphone
Test your Intruder Alarm
Your intruder alarm is your number one strategy to deter a break-in before it happens. By installing an alarm in your set-up, it's one step harder for an intruder to access your property undetected. An intruder alarm can quickly notify the police and those surrounding your workplace of a break-in, increasing the chance of catching the offender red-handed.
But there's little point in having an intruder alarm if it's not fully functioning. An intruder alarm is often the last hurdle that a burglar has to overcome, so its importance in your setup simply can't be ignored.
While intruder alarms do act as a deterrent for some criminals, burglars who have scoped out your property in advance will generally be aware of your alarm, and prepare accordingly. On average, it takes less than a minute for an intruder to break into your home and an estimated 8 to 12 minutes to get back out - even with an alarm blaring in the background.
Simply put, quick action is vital in the response to a break-in. Your burglar alarm should be checked to ensure it's: A. loud enough to alert those in the area or at least make them worry of that fact., B. coverage is as expected to protect the vital areas of the building C. activated to notify the emergency services in the instance of unauthorised trespassing.
For full protection, it's worth considering integration between an alarm systems and CCTV. In doing so, you'll get live footage in real-time, visually verifying the scene before taking action.
To ensure your security is in good stead, you should carry out tests well in advance of your Christmas leave. Stage a mock break-in to test your intruder alarm's response, if you feel the alarm itself isn't loud enough or the system doesn't respond to your needs - it may be time to upgrade.
Check your Christmas Decorations
Christmas is all about spreading cheer. For many businesses this means decking the office exterior with lights and seasonal decorations. But as festive as this may be, there's a catch.
The most common mistake businesses make is threading their outdoor lights through partially opened windows to connect to indoor sockets. In fact, it's one of the first things a burglar is likely to look for when scoping out a building.
While it may be tempting, it's never worth putting your premises at risk for the sake of seasonal cheer. By leaving a window or door open even slightly, you are creating a tempting entry point for burglars. Not to mention, if you are burgled, this will likely put a dampener on your insurance claim.
If you don't have access to an outdoor power supply, consider choosing solar or battery-powered lights. These alternatives are not only more security-assured, but they'll also save you money on your energy bill in the long term.
The proof is in the pudding; criminals know to look for this vulnerability. It's the oldest trick in the book and is almost certain to land you in hot water. Don't take the risk.
Use Lighting & Mockupancy Wisely
Leaving the lights on while you're away may seem like a good plan - but in reality, this is likely to have the opposite effect: attracting unwanted attention to your property. Instead of being put off by constant indoor lighting, burglars expect it in offices over the Christmas period. Think about it: It's obvious that no one is in the office at 3AM on Christmas Eve. Leaving a constant, unchanging light on will just be another indicator that the building is unoccupied.
One of the biggest mistakes business owners make is assuming that criminal activity is random and off-the-cuff. In a lot of cases, burglaries are actually premeditated and meticulously planned. Thieves will have already scoped out your premises several times over before they attempt to break in. Over time, these criminals learn to monitor patterns and behaviours that signal when the building is empty. If the lights are always left on in the same room or turned on at the same time every evening, criminals will catch onto this.
So how do we resolve this? The key is making the building appear occupied. The real value is in mockupancy - automated lighting that simulates human lighting usage. For any business, it's worth buying a smart timer switch to automate lights when the office is empty. Alternatively, consider investing in a smart lighting system, entirely controllable from your smartphone.
Smart systems like Control4 feature a mockupancy setting to track lighting, shades, and curtain usage, automating these using slightly randomised timings for added realism.
Remember: the cost of continued energy usage throughout the Christmas period is much lower than the cost of a break in.
Ensure Key Holding Details are Correct
If you entrust an employee, friend or family member to be a keyholder for your business, it's absolutely vital that their details are given to your security provider, so that they can contact the relevant person in the case of an emergency.
While it is wise to give trusted individuals a set of keys, this is by no means a guaranteed approach to security. It's never worth assuming that your personal keyholders will be available at all times, especially at Christmas where we often find ourselves literally and metaphorically, snowed-under.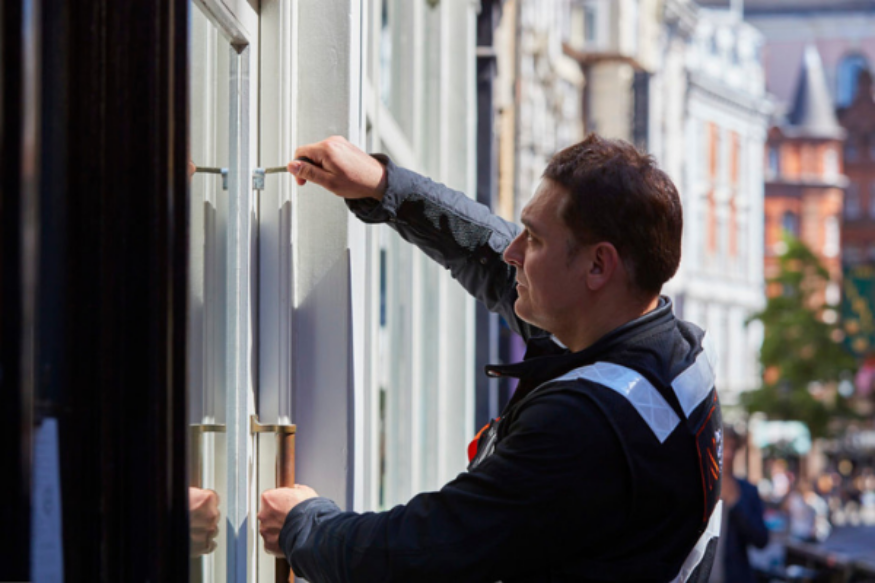 It's worth sending a rota based on keyholder availability to your security provider to ensure they know who to contact at any one time - or remove this responsibility entirely. For assured protection, a professional key holder is generally your best-bet.
A professional keyholding service involves a security firm keeping a set of keys to access your premises when an alarm triggers. If your security is breached in the middle of the night, the response is left in the capable hands of a qualified security professional. With that in mind, use of a professional keyholder service enhances your security, proactively responding to security breaches and slimming the time it takes to prevent a crime from happening.
In the event of a break-in and an alarm sounding, Chris Lewis Group will immediately send expert professionals to investigate your site, analyse the threat and proactively resolve the situation in the most effective way possible.
Book a Professional Security Audit
The first step in shoring up your commercial security system in time for Christmas is understanding where it falls short. Having security measures in place is just one side to the coin; it's equally essential to ensure that all your systems are up-to-date, smooth-operating and greatly effective - this is where a professional security audit steps in.
Ultimately, the main objective of a security audit is to plug the gaps in your protection, discovering your building's pain-points and vulnerabilities that need to be addressed - highlighting possible risks and mitigating faults before they become more costly. As well as reviewing the physical security elements of your system, most professional audits also review the measures in place to ensure they're being used to their full potential.
It's important to remember, criminals aren't just accessing your business with a crowbar and ski-mask these days. A professional audit not only secures your business physically, but also the data and classified information at its core.
At Chris Lewis Group, our commercial security audits are built around a four step process:
Understanding the risks, vulnerabilities and areas for improvements in your security system
Analysing defences and security measures to keep assets, people, data and premises safe
Plugging identified gaps, putting in policies and fine-tuning systems where required.
Scheduling consecutive audits to ensure constant, maintained protection.
If you have a security audit booked for early January, it's absolutely worth attempting to move this forward to give you that extra peace of mind throughout the Christmas break.
Final Thoughts
Staying vigilant might not be at the forefront of your thinking this Christmas, but it can be a costly, regrettable afterthought.
The best defence for any business is simply a strong offence. Ensure your systems are primed to tackle incoming threats so that if they do occur, you'll be able to take a proactive approach in preventing theft or damage.
At Chris Lewis Group, we've witnessed the trauma of being burgled first-hand, that's why it's our mission to ensure that your building is secured this winter.
With over 25 years of experience in protecting businesses across the nation, we understand how important a practical, highly-functioning approach to security is for any place of work.
---
Get in Touch to Book a Professional Commercial Security Audit Today
Complete the contact form below and we will get back to you very shortly
I run our sales, technical design and marketing initiatives for the business. I work closely with manufacturers and trade associations to keep abreast with the latest technology and regulations making sure our clients are getting the very best and latest systems available.
There are an estimated 5.2 million CCTV cameras watching over the UK. Today, video surveillance has never been more important. Its use is helping businesses and homeowners across the country to keep.
Over the past few years, working habits have drastically changed. Hybrid working in the UK has already seriously risen this year, from 13% in February to 24% in May.
Smart tech is quickly changing the way we work and live inside our buildings. The 2019 Energy Efficiency Indicator study revealed 64% of companies plan to increase investment in smart building.