Thinking of installing access control in your business? Good move!
There are very few businesses that don't benefit from having a great access control system.
Access control has fast-become one of the most important commercial security solutions on the market - and for good reason.
Jump To
Approximately 606,282 crimes are committed against businesses each year according to the National Business Crime Centre, with an average of 69.2 crimes affecting business every hour.
But before you begin on your quest for full access control protection, you need to review the basics, there's a lot to consider here.
So what do you need to know? In this blog, we'll explore the six key steps to implement access control, ensuring your new technology is a reliable and future-proof investment for your business.
1. Assess your Requirements
Every business will have its own reason for installing an access control system. But, with a wide variety of different options available on the market, finding the right one for your business can be a challenge.
When researching the right system for your needs, the first thing you need to do is assess your current situation and understand what you want to achieve.
There's no one-size-fits-all when it comes to access control. As an initial starting point before getting in touch with an installer, it's worth asking yourself:
How many doors are you looking to secure?
Do you want a PC based system to be able to download audit trail and add and remove users from a central location rather than walking the building to amend codes or delete fobs?
Do you want to know how many people are in the building for Roll Call?
What are you trying to protect?
Do you want to integrate with other systems?
Have you considered using mobile phones for access control credentials?
Do you want to integrate visitor management into your system to allow visitors to navigate the building?
Would you like the convenience and added security of using your finger print or your face as your access control credential?
Far too often, business leaders pay the price for choosing an access control system that just doesn't meet, support or respond to their needs. In the following section, we'll talk through the three most popular options on the market.
Key Cards & Fobs
Keycards and keyfobs can be found in businesses across the country. While these will offer an affordable and easy-to-use option, they simply don't guarantee the same level of security as a modern alternative.
Keycards can be lost, stolen, or copied, potentially leaving you vulnerable to a security breach as unauthorised people access your building through card-cloning or tailgating.
That's not to say keycards are totally useless. For smaller businesses without expensive stock or valuable data, this technology can make for a reliable and cost-effective choice.
But, for major employers, creating physical access control cards or fobs for each individual user will come with an expensive up-front cost. If you fall into this category, it's generally worth looking at a more modern and cheaper alternative.
Biometric Control
Biometric access technology has fast gone from "the future of access control" to very much the here and now.
The use of biometric technology from brands like Paxton removes the needs for physical credentials entirely. Biometric data includes fingerprints, facial scanning and even the use of DNA, all of which have become increasingly popular in the modern business world.
Not only is this type of access control highly convenient, it's also far more secure than a conventional fob/keycard. You can't clone a fingerprint, face or eye; it's entirely unique to that person. Therefore, biometric access control can guarantee access is granted to one person, and one person only.
Mobile Credentials
Another alternative is mobile credentials. These can also make for a smart investment in most workplaces, no matter the size or industry. Providing the most convenient form of authentication, these systems are controlled via a secure smartphone app on registered devices, meaning employees and approved occupants can access the building with the touch of a button.
And, thanks to Face-ID and fingerprint control on most devices, not only would you need someone's phone to access the building illegally, you'd also need their credentials to get onto the phone - making this a highly secure approach to access control.
You'll also be able to introduce two-factor authentication with a keycard or fob, essentially making it one-step harder for trespassers to breach entrances without triggering an alarm.
2. Consider Integration
Installing access control without thinking about integration is like going to the cinema and leaving after the adverts. You're missing out on the most important (and exciting) bit.
When access control is integrated with other security systems, your business can begin to build a network of security systems that work together to keep the building safe, rather than a load of technologies that work independently.
For example, integration with smart CCTV cameras can help to proactively monitor security threats around the clock. With this integration, you'll enable video verification - the process of visually identifying a person before they are able to gain access.
With newer systems, this can even be entirely automated. Avigilon cameras come with pre-installed automatic visual verification software. This cross-references the image on a user's profile with the image captured by the CCTV footage, granting access without the need for round the clock monitoring.
Smart CCTV integration can also prevent one of the biggest of access control weaknesses: tailgating. Verkada cameras have built-in anti-tailgating technology, designed to raise a red flag if unusual entrance activity is detected. This makes it one-step easier to identify stolen cards and catch trespassers on the premises.
By pairing access control with a fire alarm, doors and gates can immediately respond in the event of a fire, allowing staff to quickly and safely evacuate from the building.
3. Choosing a Trusted Installer
There's no beating around the bush; there's a lot that can go wrong with an access control installation. Without understanding the technology you're working with, installation can present all kinds of emotional, financial and security risks.
It's never worth compromising the quality of your technology with an inexperienced tradesman or DIY installation. Just get it right the first time by investing that time and effort into finding an excellent access control installer.
Typically, a professional will take care of the entire process from start-to-finish. Access control experts like Chris Lewis Fire and Security will be able to scope out the ideal solution for your business, helping you to understand everything from integration to setting-up credentials.
Top Tip: for an assured installation provider, make sure to look out for the NSI Gold Accreditation on their website. This accreditation ensures that the provider is capable of installing, maintaining and servicing your access control system.
4. Installing the System
Once you've decided on a professional installer to set-up your system, it's time to start the installation process. By this point, any installer worth their salt would have discussed your requirements, visited your premises and sourced the hardware to start managing access.
But let's cut to the chase. We know what you're thinking: how long is this all going to take? Usually, access control installations will be a fairly quick process and shouldn't inconvenience your staff, but it honestly depends on the level of access control you choose and the number of access points your building has.
For example, certain locking hardware can turn an installation from being a simple three to four hour job into a two day one, depending on how much work is needed on the existing door hardware.
It'll also help to have a main power supply and network point for each of your building's access points, which will save you the time, money and hassle of having to call out an electrician or cabling specialist beforehand.
At Chris Lewis Group, we can install power supplies as part of the access control installation process, making it even easier to start bringing your system together, without unexpected hiccups or disruptions.
5. Set Up Credentials
Once your system has been professionally installed, you can begin to set-up user credentials for each of your employees and occupants. For most systems this is usually a simple process. Using a user-friendly app or software, you'll be able to add, edit and assign users without needing an expert understanding.
Systems that use mobile credentials are particularly easy-to-use and accessible. With this technology there's no need to print keycards or issue out RFID fobs, which can be time-consuming and expensive.
For mobile credential access control, it's quite literally a case of sending a user credential to their device, having them download an app and register for immediate user access. This can be especially useful for large-scale businesses with a high number of employees as there is no need to invite every single member of staff to register their fingerprint or face ID.
Still concerned? Don't be. At Chris Lewis, we understand that new technology can be intimidating, which is why we always take the time to make sure our customers are totally happy with the access information set-up process, rather than leaving them to find their way in the dark.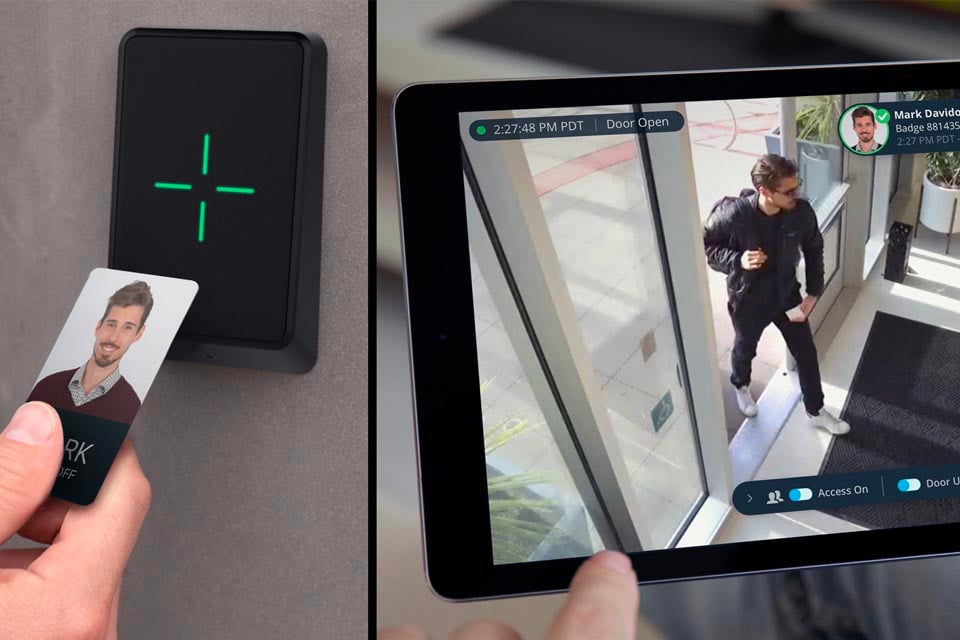 6. Find a Maintenance Provider
So you've just installed your brand new access control system, job done! Well, not quite. Installation is only one-side to the coin here, you'll also need a reliable maintenance provider to keep your system running at full-speed.
With a range of moving parts and hundreds of users passing through on the daily, regular maintenance is the only way to make sure your new access control technology is meeting its full potential and keeping your staff protected.
By taking the time to regularly maintain your system, you'll be able to respond to common faults and prevent new ones, including cybersecurity threats and hacking. And this doesn't just apply on a software front either. There's simply no use installing a powerful access control system if your doors, gates or access points are weakened.
For best practice, ensure all elements of your access control technology are inspected, adjusted and upgraded if necessary - from hardware to software. This will ensure your occupants and assets are safe 24/7, around the clock.
Final Thoughts
It's never too early to start thinking about access control for your business. In fact, being proactive and working in real time is the key to ensuring the safety of your premises and the people inside.
A trusted access control expert will ensure the installation process is as painless and as possible, setting up access control rules all while keeping the wheels of your business in motion.
At Chris Lewis Group, we have over 28 years experience in the fire and security game. As an NSI Gold Installer, our access control experts specialise in commercial access control installations and are perfectly aligned to recommend, install and integrate your new technology.
Let us bring your new system to life, get in touch with our experts today:
Submit the below form and we will get back to you very shortly.
I run our sales, technical design and marketing initiatives for the business. I work closely with manufacturers and trade associations to keep abreast with the latest technology and regulations making sure our clients are getting the very best and latest systems available.
There are an estimated 5.2 million CCTV cameras watching over the UK. Today, video surveillance has never been more important. Its use is helping businesses and homeowners across the country to keep.
Cloud access control - what is it? The key word here is control. Today, cloud security technology is giving control back to business owners all over the UK. It's helping them to provide a more secure.
Over the past few years, working habits have drastically changed. Hybrid working in the UK has already seriously risen this year, from 13% in February to 24% in May.